Give them goodness on the go and stand a chance to WIN
We're calling on you to share your beautifully prepared, healthy school lunch boxes with us! Share snaps of your children's school lunches featuring any 200ml Rhodes Quality 100% fruit juice to inspire fellow moms and dads to give their kids Goodness to Go & stand a chance to WIN one of 5 x R10,000 bursaries! All you need to do is share a picture of your child's lunch box featuring their favourite Rhodes Quality 200ml juice or jam sandwich to be added into the draw. T&Cs apply. Competition has ended and winners will be announced during February 2022.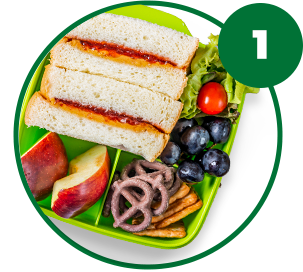 PREPARE
Make your child a healthy lunch featuring any 200ml Rhodes Quality 100% juice box and Rhodes Quality jam.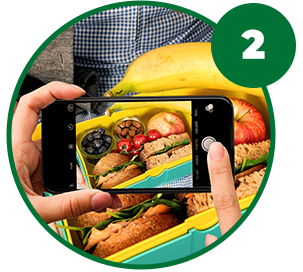 Snap
Snap Take a picture of your creation before sending it with your child to school.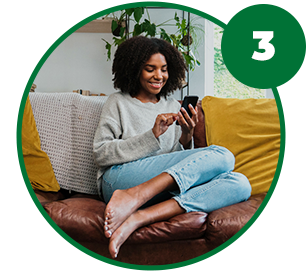 Share
Post it to your socials using #GoodnesstoGo or upload your submission below to enter the draw!
Choose Goodness to Go
Goodness to keep your children happy, growing and learning all day long this summer!
Every time you choose to buy your children their favourite Rhodes Quality 100% fruit juice for their lunch box this summer, you're giving them the goodness of fruit to keep them focused and ready for whatever comes their way.
Start their day with
Rhodes Quality
Packing a delicious and wholesome lunch for your children every day doesn't have to be a chore. With Rhodes Quality you can lovingly prepare snacks and meals that even the fussiest kids will enjoy! Keep them excited for lunch times on busy school days by keeping their food fresh, colourful and interesting. How? We have a few ideas…
Take 100% Fruit Juice with you
Your kids need delicious meals AND drinks to get them through a long day of learning. Thank goodness it's easy to make sure they're staying hydrated with our range of 200ml Rhodes Quality 100% fruit juices! Simply pop their favourite fruity flavour into a lunch box and they're good to go! Rhodes Quality 100% fruit juices come in a wide variety of fruity flavours. Give your kids a taste of juicy apple, sweet mango and bright orange to ensure they never get bored.
Real fruit, real goodness
Our delicious range of 100% fruit juices aren't the only source of goodness you can give your kids as they go back to school. Spread the joy of real fruit onto their sandwiches to provide them with all the energy they need between classes, at break times and while they study with our range of Rhodes Quality Jams!